NSI really seems to care about WinSport, our success, and our people.

This pervasive sense of partnership occurs when we deal with the help desk, the CEO, or the onsite team that helps us solve problems on a day to day basis.

Looking for a Manager Service Provider? Do your research, shortlist your firms, and really challenge your potential MSP on how they would handle the unexpected. With NSI, we feel they react to inherent uncertainty in a similar manner that we do – roll up sleeves, collaborate, take a solutions-based approach, and then paper what happened once the dust settles. The key here is we trust NSI to approach this with a strong, and mostly common, sense of what is fair.

The single biggest benefit from partnering with NSI is an overall reduction in the cost of managing our IT services.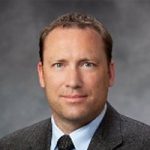 Phil G.
VP & CFO
Sports & Recreation
With NSI we no longer have to think about IT issues.

They are covered and usually if there are any larger issues, these issues are brought to us, not the other way around.

We have had nothing but great feed back all clinical staff that the service and speed of service are fantastic. Which is huge for us, that the people in clinic dealing with the frustration and issues directly have positive things to say when dealing with very frustrating situations.

Thinking of switching to NSI? Do it! The monthly reporting and insights will help you with accountability as well as any ongoing and larger issues as well and asset management.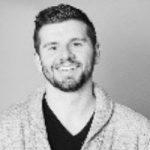 Jordan B.
Operations Support Manager
Healthcare
NSI has provided CSI Calgary with a more stable and secure IT environment.

We now have policies and systems in place to ensure that our operations are not negatively impacted. An IT assessment was conducted, and we were provided several options to bring our IT status up to code that were not going to extend out IT budget and needs yet still provide a secure environment and dedicated IT staff to guide our operations.

We now have dedicated IT support that is built for our unique service offerings and within budget.

Choose the MSP that puts your business and stakeholder needs at the forefront.
Sean F.
Director, Finance
Sports & Recreation