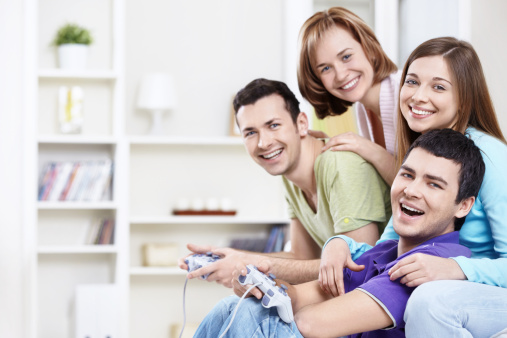 Microsoft launched Xbox Music approximately a year ago, as Microsoft's entry into the music-streaming industry. Currently, the service is available through Xbox 360 consoles, a Windows 8 app, and a version that allows subscribers to stream through their Web browsers. The service provides access to around 30 million songs, with a subscription costing about $10 a month or $100 a year.
On Sunday, Microsoft announced its plans to introduce Xbox Music applications for iOS and Android devices, as well as free streaming on the Web. With the new apps and free Web version of Xbox Music, the company is attempting to reach more users by allowing access to music through a wider variety of devices. Xbox has transitioned from a multi-player gaming system into a full entertainment service for customers.
Microsoft has decided to allow user's access to unlimited Web streaming with ads for six months, and listening hours will be capped at 10 hours per month after the initial six month period. Xbox's principal program manager, Scott Porter, explains that "It broadens out and completes the ubiquity that users expect from music."
While Microsoft withheld information regarding how many users its service currently has, the Xbox Music mobile apps come after Google Inc. unveiled Google Play Music All Access, and Apple Inc. announced their preparation to launch its own service.
In addition, Microsoft plans to add more features to Xbox Music over the next few months, including a radio feature for the Web Player. Microsoft said the Radio will offer "a quick and dynamic way to personalize your collection, discover new favorites, and create ultimate playlists by launching instant mixes based on your favorite artists."
When the new version of Windows 8 is released this fall, its Xbox Music app will include a feature which allows users to create playlists from music Web pages they visit, simply by swiping the screen. If users are browsing a website such as Pitchfork, they can collect all the songs in a playlist with a single swipe motion.
Microsoft attempted to compete in the music business years ago with Zune MPS players, however, they couldn't compete with Apple iPods and the company decided to discontinue the Zune MP3 devices in 2011.