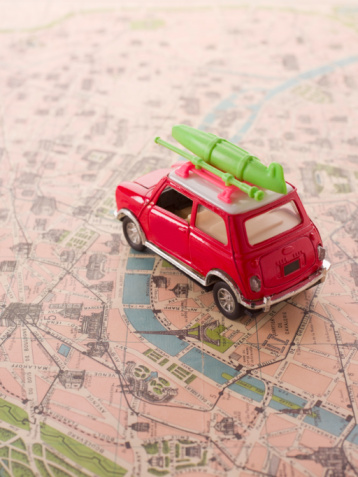 Google recently announced new capabilities for its Maps software that will integrate personalized search results such as flight, hotel, and restaurant reservations, as well as upcoming events. In addition, you can search for upcoming events at various venues, even if you don't have a reservation. If some of these new features sound familiar, it's because in August, Google released some of the same functions for its regular search engine.
Google revamped Maps earlier this year, and collected three months' worth of user feedback to implement the changes in this release. According to Google, one of the most requested features was for directions to multiple destinations.
With the new Maps, you'll now have the ability to plot more than one destination for a trip. After choosing the starting point, simply click the "+| sign to add stops and directions to the route. The improved feature works for driving, biking, and walking directions.
For reservations, you can find a hotel, flight, and restaurants in Maps by searching for the departing airport or dining destination. Similar to the feature in Google search, this works by pulling information from your Gmail, Google Calendar, and Google+ accounts. The information is only available while you're signed into Google. The reservation search feature for Maps is currently being released in U.S. However, it's only available in English.
Google revealed several new search features related to filters and comparisons in September when they celebrated their 15th birthday. During the annual I/O developer conference in May, Google previewed the new interface, real-time satellite imagery, and recommendations for Maps.