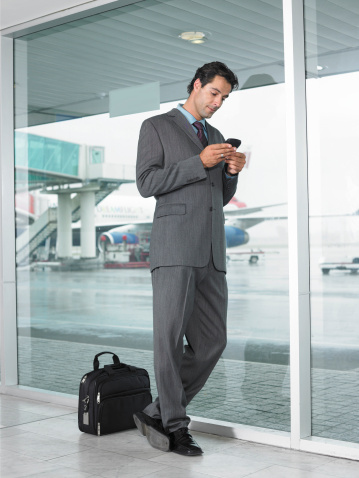 The Situation
Mobile devices have changed how we do business today. However operating systems, platforms, and hardware are consistently changing, and businesses must keep up with these changes to benefit from increased productivity, improved customer service, and improved business agility.
Some have implemented Bring Your Own Device (BYOD) policies across their entire workforce, allowing employees to access to network resources with their personally owned tablets and smartphones. Even highly regulated industries, such as the government, healthcare, and finance sectors that traditionally limit the use of mobile devices in the are beginning to realize the benefits of BYOD.
The challenges with BYOD revolve around the need for increased security and support, which means organizations must make the right choices regarding how mobility and BYOD are managed. For many, investing in mobile device management (MDM) software can solve most of the challenges.
Five Common Questions Answered
There are five common questions that can be addressed with the correct MDM solution.
How Can You Help Your Employees Securely Accomplish Work-Related Tasks On Their Personal Devices?
The answer to this question can be summarized with two words: containerization and encryption. Containerization (sometimes referred to as sandboxing) is a term for a range of technologies that MDM providers deploy to create separate workspaces on the same mobile device. This allows employees more freedom with their tablets and smartphones for personal use, while providing adequate security for your company. With containerization, work and personal applications are separated at all times. The work environment will be fully managed and encrypted, with maximum security. All intellectual property, applications, key documents, and content are protected while your employees have the flexibility to use their preferred apps.
An MDM solution should implement containerization at the operating system level. This enables end-to-end management of devices using specific technology for the particular device, and controlled from a server perspective.
With encryption, personal devices remain secure for work-related tasks. A  strong encryption key is developed during activation with an MDM server. That key is protected on the device, and can be used to encrypt the work portion and the personal portion of the files on the device.
How Can You Sufficiently Accommodate a Variety of Mobile Devices?
You will always have ability to manage multiple platforms. When you choose an MDM solution, you must consider the manufacturer's ability to accommodate a variety of platforms today and in the future. Organizations require solutions from an established provider who understands enterprise mobility. The provider must be able to secure all of the devices in your enterprise, whether they're personally or corporately owned.
How Can You Enforce Policies for Personal- and Corporate-Owned Devices?
Policies should be implemented for all smartphones and tablets. MDM solutions should provide a centralized console where the IT admins are in control of managing policies across a variety of devices. Policies can be implemented based on the user type, which makes it simple to provision new users with the correct controls.
How Can Your Reduce The Administrative Burden of BYOD?
BYOD can increase user productivity, however, it can also be a burden.  An MDM solution that allows your IT Provider to manage personal and work areas on mobile devices, and the level of security, eases the administrative burden of BYOD.. They can also manage groups of users, device types, and multiple devices for single users and multiple servers. The MDM solution simplifies mobility management and allows you to enjoy the productivity benefits of BYOD.
How Do You Acquire Support For All Aspects of Your Mobility Infrastructure?
The administrative burden falls onto IT managers or your IT provider to deliver support to a variety of mobile devices.  Most organizations don't have the ability to handle their mobility infrastructure on their own. It's important to partner with a provider who can deliver the help and resources you need. Look for an MDM solution provider who supports key components of an enterprise MDM strategy, including iOS, Android and Blackberry devices.
When a provider offers multiple tiers of service, it allows you to procure the support and flexibility to acquire additional assistance as your needs change. By deploying an MDM solution that uses containerization and encryption, you can enable users to accomplish work-related tasks on personally owned devices securely, With containerization in place, organizations have the ability to enforce policies for both personally owned and corporate provisioned devices, as well as a wide variety of operating systems. The sooner an MDM solution is implemented, the faster your organization can overcome BYOD challenges.
Choosing an IT Provider
As you consider different providers, look for one who has experience delivering enterprise mobile security and actively responds to changes in technology. Make sure you select a solution that covers all potential scenarios and problems you may face now and in the future. With an MDM solution provider who can meet all the criteria above, you'll be well equipped to handle enterprise mobility.